BLOG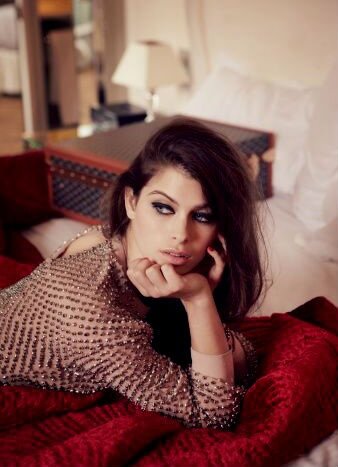 BLOG
The Best Places to take your Date…
Dating Luxury Courtesan's, Elite Models, Top Models, and Exclusive VIP Models.
Wondering where you should take your beautiful date, maybe a place where you won't be nervous or on edge on the Best Places.
1) The Pierre Hotel New York Known for Top awards it recieve, and conveniently located in Midtown off Fifth Ave.
2) The Ritz- Carlton Conveniently located right by Central Park and 59 st.
3) The Four Seasons Hotel This is a Wonderful place to stay big and large.
4) The Waldorf Astoria on Park Ave very old school.
5) Carlyle Hotel Great Place located East 70s
6) St Regis Hotel located on 5 th Ave at 55st.
7) The Peninsula Hotel on 5th Ave at 55 st.
8) Soho House Area Downtown.
9) The Plaza Hotel located on Central Park
10) The Alogonqin Hotel on 46 st and 5 th Avenue
11) The Lowes very low key. Off Madison Ave.
12) The Mandarin Oriental Columbus Circle.
13) The Trump Hotel Columbus Circle.
The Perfect Places to Dine out with our Models.
Restaurant Danielle on Madison Ave.

Four Seasons on Park Ave

Le Cirque Midtown Great Chocalate Souffle

Jean-Georges at Trump Hotel Columbus Circle.

Nobu Either Downtown or Midtown.

Scarpetta Downtown.

Moma Midtown Great.

Le Bernardine.

Le Gourierre Madison Ave.

Milo Great Seafood Restaurant.

If you enjoy Cigars. Club Mackenoodle Madison Ave.
Private Clubs
Metropolitan

Address:1 E 60th St, New York, NY 10022 Founder J.P.Morgan Founded 1861

Harvard Club 35 W 44st NYC 100136 Tel 212-840-6600

The Harmonie Club 4 East 60 St, Nyc

University Club 1 East 64 st Nyc

Yale Club 50 Vanderbilt Ave Nyc

Core Club 66 East 55 st Nyc

New York Athletic Club 180 Central Park West Nyc

Knickerbocker Club 807 5th Ave Nyc

The Metropolitan Opera 30 Lincoln Centre Plaza Nyc
Dating Luxury Elite VIP Models Introductions Agency in New York
Both places are sure to make you a bit more comfortable and relaxed while enjoying the best of NYC. She will also applaud your taste is such pricey places. Visit Luxury Escape Models today to get your girl
(October2015)

Why not Escape in a Luxury Location with a Top Model! ( March 2016)
Happy Valentines from all the staff and Models At Escape Models VIP (Feb 2016)
We are offering special packages for Dinner Date and Overnight Valentine Get Together, Please call us to Reserve 212-470-8808 (2015)
March 7 th 2016
Spring is approaching soon, the leaves will be budding, a new season begins, with that comes he Boat Show in Palm Beach Florida March 17th to 20th of March, why not also stop by in New York and have a Super Date with our Top Model Courtesan's
March 8 th 2016 Wonderful Day the Spring is beginning soon, and so is the Hampton's Book our Exclusive VIP models for a Date in the Hampton's NOW!!
April 2nd 2016 If you love sports, how about going for golf, you can take your date to a golf match.
April 3rd 2016 If you have just arrived in New York today, since you are tired you might want to consider going to the Spa if you are staying at the Four Seasons Hotel or Mandarin Oriental today.
April 4th 2016 Another weekday begins and we start our week on a happy note, we have beautiful models Natasha and Apple, these are two very sophisticated ladies that came referred by our Members, and you know our clients have exquisite taste, know a star when they see one this is why we can deliver the best.
April 5 th 2016 So if you are contemplating to have a nice week, just call us as always we will deliver a beautiful lady to go to dinner with tonight.
April 6th 2016 We are open for early bird or afternoon rendevous, if the evenings are too hectic or you are simply want to retire at the end of the day.
April 7th 2016 Today is a great day for you as Luxury Elite Escape Models VIP would like to present our Top Models, Coral, Amber, Polina, Natasha, Apple and new top model Bridgette.
April 8 th 2016 If you are in town today and want to meet someone new Brigette and Apple are our new and latest hot Models gaining major intertested.
April 9 th 2016 The weekend will be beginning, so how about taking our ladies into the city for a wonderful late night on the town!
Weds March 9 th 2016 Don't forget the White Party, our Luxury Models can be a best Date to attend the White Party with.

Thurs March 10th 2016 If you are coming into New York you might want to go to The Pierre Hotel for Kelly Cares Foundation 6th Annual Irish Eyes Gala on March 14 at the Pierre Hotel Nyc. Our Models can be your best date for this.

Frid March 11 th 2016 Take our TOP Models on a Date March 17th to Monday, March 21st, DIFFA's Dining by Design will bring together internationally renowned and local talent to create dining

Sat March 12th 2016 We will offer specially packages for such and event, just call in advance to make a reservation.From Thursday, March 17th until Sunday, March 20th, visit the 15th Annual Architectural Digest Design Show at Pier 92 & 94.

Sun March 13th 2016 If you are in New York City today, and need a date for dinner, our Top Models will provide you with Excellent Dating Services.

Mon March 14th 2016 If you enjoy Ballet take our Elite Models you can attend the ballet on this day The School of American Ballet 2016 Winter Ball

Tues March 15th 2016 It is always good to escape and take a short ride out of the city, how about going to the Casinos, you can invite our models to the Casino either at Foxwoods or Mohegun Sun, to spend the entire evening with you, you can go out, gamble, have dinner and have a nice time together.

Wed March 16 th 2016 City Dating is good, however it can be pretty tedious if you don't have the right partner, to go out with, this is where Luxury Elite Escape Models VIP seperates itself from the rest. Y ou will always be guaranteed to meet the Best Model and have the best time.

Thurs March 17th 2016 Visiting New York city how about meeting our new VIP Bombshell Corine, a beautiful brunette with a super hot body available execlusively at Luxury Elite Escape Model VIP. Corine is great Company so you will either want to take her out for dinner in the city or extend her time.
Friday 18th March 2016 Meet our New Model Ivy, Ivy is 24 years old and new to New York, go on a date for cocktails and dinner with Ivy, who is gaining a lot of momentum from our Members.
Sat 19 th March 2016 A nice weekend to start by meeting some of our tremendious New VIP Courtesans and Elite Luxury Models available for weekend dats, and we are open late this weekend.
Sun 20 th March 2016 Luxury Elite is offering special Dates for those of you that enjoy the Spa. You can take our Ladies to the Four Seasons on a nice relaxing sunday date before you weekday begins.
Monday 21st March 2016 You just arrived in NY today and let me guess, a ton of meetings and you are very tired already, well how about ending the day with some nice cocktail, and meeting one of our finest Luxury models to soothe your day, you can go out to a wonderful dinner and have a super time with our beautiful and elegant beauties.

Tues 22nd March 2016 Luxury Elite Escape Models VIP offers select packages for those of you wishing to take a helicopter ride and escape the city, or perhaps you just want to go on a boat trip, we offer exclusive dates for all.
Wed 23rd March 2016 Easter is approaching and I am sure if your are alone the pefect solution is to go out on a extended date with our Courtesan's and have a super Easter Date. Luxury Elite Escape Models VIP is open for the Easter Holiday if you do not want to spend alone time.
Thurs April 7th 2016 Luxury Elite Escape Models VIP celebrates our Aniversary today, so we have hosted a Party at the Plaza Hotel on 5th AVE AND central Park for a Big Bash. Formal attire is required and all our exsisting Members are invited, please do not show up without your invite. You will not be allowed access as the Party is strictly for our Models and Members only. Coctails commence 7pm to 12pm only, after this we are taking VIP Bookings only.
Friday April 8th 2016 Its been a long week and a great Party yesterday, so i guess a quiet romantic evening will be a better option for a date, if you attended the VIP Party last night. It was a great Party, and good turn out from our Members.
Saturday April 9th We are taking bookings today for Dinner Date and Cocktails or if you want to go out Late you can invite one of our amazing New Models.
Sunday April 10th 2016
Monday April 11th 2016 Gentlemen, we have amazing New Models stunning as usual so please call to enquire about our
Tues April 12th 2016 Upcoming Events 1. Lewis Black
Apr 15 - 8:00 PM Palace Theatre 2. John Mellencamp: Plain Spoken Tour
Apr 23 - 7:30 PM Palace Theatre

CO-OPERATE EVENTS www.kapow.com
CO-OPERATE PLANNING www.eventtique.com
CO-OPERATE EVENTS AND VENUES MIDTOWN www.48nyc.com
LUXURY EVENTS NY http://www.modernluxury.com/manhattan/events
Wed April 13th 2016 If its your Birthday and you want to celebrate your Party in style book Top Luxury Models exclusively at Luxury Elite Escape Models VIP Meet the finest VIP Model call now to Reserve a TOP Model 212-470-8808

Thurs April 14 2016 If you are a International Businessman, in New York city, just call us we can arrange a Elite Model to go out for the Evening to some of the Finest places in New York.

Friday April 15 2016 The weekend begins, lets begin the weekend with a nice kick, tired form work today, don't worry I can send you a Top Model to come have a night out with you in the city.

Saturday April 16th 2016 Trying to get the best out of your date and it is just not working, consider Booking New York Escorts or if you are in Manhattan book a Manhattan Luxury VIP Escort. Luxury Elite Escape Models VIP is leading New York Escorts Models,Courtesan's service catering to an affluent High Class Clientele, and provides some of the Best Elite Models and Courtesans in the city. You have no worry as to how your date will be, you are in good hands, our models are trained to ensure you have a wonderful time when booking with us.
Sunday April 17TH 2016 With a lot of International Escorts out there it is hard to decide who to choose when booking a date, from a service, you can try to give us a call if you are unsure, our friendly staff will make sure you get the best date and the best models without any comprises. Voted # 1 in Nyc, we cater to the Best of the Best and can deliver what we promise!
Monday April 19th 2016 As the weather starts to warm up, so do a lot of Events, and outdoor Events, how about trying the Boat Show coming up in Monaco, you will surely want a beautiful Model at your site, Luxury Elite Escape Models VIP provides the Best models and services, we are able to set ourselves appart as we simply only cater to Luxury Life and Aflluent Clientele. We have Top High Class Courtesans, New York Elite Models, VIP models and the best New York Escorts, Manhattan Escorts, Courtesans, and Luxury VIP Models.
Tues April 20th 2016 Book a Special getaway Date with one of our Premier, Courtesans, New York Escort Models, Manhattan Elite Escorts, and Luxury Models. You can spend the entire weekend at a Spa or Country Club, and have a nice relaxing time.
Wed April 21st 2016 If you are Sporty, or have had a High Profile career in the sports world, you will be glad to know that Luxury Elite Escape Models VIP, provides Luxury Models, Courtesans, NYC Escorts, and Manhattan Escorts, that will accompany you to any Sports Event or VIP Event, or VIP party. We are a Top VIP service, that offers Exclusive and Premier Elite Dates to any Event or Party. Call our Reservation line 212-470-8808 or just visit our web at escapemodelsvip.com to make a booking.
Thurs April 22nd 2016 Luxury Elite Escape Models VIP offers special packages for Casino Dates, so if you are planning to head to the Casino call us in advance to arrange a booking with one of our Manhattan Courtesan's.
Friday April 23rd 2016 Friday today, and your Birthday was this week, consider taking one of our New York Escorts for a date tonight, if its your Birthday, Luxury Elite Escape Models VIP, can offer a Special Birthday package with our stunning, Manhattan Luxury Courtesans, and Manhattan Escort Models. Y ou can take a trip to the Hampton's and have the best times.
Sat April 24 2016 Are you in New York city and wondering what to do, you can take our Top International models to and Exclusive lounge and to have Dinner, our preffered choice would be at 1OAK.
Sun April 26 2016 Our new Red head and VIP Model Elizabeth is new to the Industry, she is a younger VIP model, that is creating great interest, you can expect to book a 2 hour Date with Elizabeth an know you will have a magnificent night out on the today.
Monday April 27 2016 A new week day and back to work, perhaps you might consider taking a light break in between, how about going for an early evening cocktail, you can take one of our Top Models Erica.
Tues April 28 2016 If you are in Greenwich CT, and have no one to accompany you to Dinner, set your expectations high, book a International Escort Model and go out to dinner tonight to have a super time.
Wed April 29th 2016
Thurs April 30th 2016
May 1st 2016
May 2nd 2016
May 3rd 2016
May 4th 2016
May 5th 2016
May 6th 2016 Luxury Elite Escape Models VIP is offering exclusive VIP packages for Casino Dates, book for the selection of our Top Models and visit a casino for a few hours or keep a model for the evening while you play at the Casinos.
May 7th 2016 If you are traveling and in New York, not sure who to call Try Luxury Elite Escape Models VIP, We provide Luxury Exclusive VIP Models, Escorts in New York, Escorts in Manhattan, VIP Escorts, Elite Escorts, International Escorts, Escorts in the Hampton's and Escorts Models.
June 30th Getting ready for the long weekend, how about taking a model with you to the Hamptons for this long weekend, or if you are in New York city this weekend, please call us we are open and taking Reservations.
July 26 th 2016 Well we are in the middle of summer, it is scorching in the city why not escape with our Top Elite Luxury Escorts to the Hamptons for a magnificent Date!
July 27 th 2016 If you are coming into New York, gather your thoughts, and book a Model froma Highly Reputable Escort Service,Luxury Elite Escape Models VIP provides beautiful Luxury Escorts Models for VIP Dating.
July 28th 2016 Are you going to be in New York Tonight,meet some of our hot new VIP Models.
Aug 2nd 2016 If you are an Executive in New York this week, and would like to meet a Model for an Exclusive Date, consider having a Luncheon Date, Afternoon Get together, or a nice time in the early evening to go for a cocktail.
Aug 3rd 2016 Anouncing our New Model Viviane, charming, well traveled, and familiar with meeting high Profile Gentlemen, Viviane is 26 years old incredible body, with chestnut hair and blue eyes. She is European.
Aug 4th 2016Consider taking one on our Elegant Courtesans, to a Country Club this weekend, if you prefare the beach, how about goimg to the Hampton's for nice weekend.
August 7 th 2016 Luxury Elite Escape Models VIP is always trying to combine Class and Elegance by providing the Finest Luxury Models in NYC.
August 9 th 2016 We offer Evening Dates, For Celebrities Visiting New York, call us when you are in the city to meet one of our beautiful VIP Elite Models. Courtesans.
August 14th If you are already in the Hamptons, you might want to take advantage of booking a Limo service to meet our Luxury Models this weekend.
August 15th Luxury Elite Escape Models VIP would like to Introduce our stunning New Model Amanda, Amanda is a Beautiful British Model, stunning face and body, and a Print Model.
August 16th The weather has got incredibly hot, so how about taking a Luxury Model tonight for some cocktails and Dinner, Luxury Elite Escape Models VIP offers Exclusive Packages for Dinner Dates.
August 17th If you are planning a Event, you might want to consider our Models are available to go to any events while you are in New York.
August 18th Introducing our Gorgeous New Model Christelle, a Top fashion Model who is only available to us Part time, Christelle is 23years old all American fluent in several languages, including French.
August 20th 2016 Having a wonderful weekend, BOOK models in The Hampton's this weekend and have a Super time.
August 22nd 2016 WE ARE OPEN ALL WEEK FOR FASHION WEEK Gretchen is back in Town from vacation book and meet Stunning Gretchen.
August 23 2016 Introducing our Hot Cover Girl Trish Adams, a Runway model in Milan and cover girl getting our Members very interested.
August 27 2016 Having a Great Day meet our new Model Pearl and have a Even better day.
August 28th 2016 Coming to New York this September, book some beautiful Luxury Models in New York.
August 30 th 2016 Meet serene and enagaging VIP Model for and Exclusive Event or Function, we offer the Finest Beautiful Luxury Models for New York Dates, Date a Model in Manhattan or the Hamptons, whatever your needs might be, you will meet the finest Elite Models at Luxury Elite Escape Models VIP
August 31 2016 A smal reminder that we are open Early in the morning, and open for afternoon Luncheon Dates, for those that are not aware.
September 1 2016 We have two beautiful new Brunette Elite VIP Models Zara and Abigail, available now for extended Dating in New York.
September 2 2016 Have a incredible time in New York City, take Luxury Models to Theater or Opera Dates, our Models are available for evening and longer extended Dates. Luxury Elite Escape Models VIP offers Exclusive VIP Packages.
September 3 2016 If you are a International Businessman, new to New York City, and not sure who to call for a Date, Luxury Elite Escape Models VIP Voted Number Best Agency, Top Luxury Elite VIP Models, Escorts, and Best Luxury VIP Services.

September 4 2016 A you a Gentleman of Impeccable Taste, if you love expensive red wine, and like to savor the flavour, you will love our Top Models, ranging from Ivy League Students, Top Elite Fashion Models and contemporary Actresses, are all available at Luxury Elite Escape Models VIP.

September 5 2016 Looking for a cocktail Date tonight go for a nice bubbly with one of our Exclusive Models in the City.

September 6 2016 Our new Top Luxury Model Christelle is causing quite a stir, call to meet Amelia, who is a young Model in New York.
September 7 2016 One Last Reminder we are open all week for New York Fashion Week September 8- September 15th 2016
September 8 2016 We are open Today and all week for Fashion week call to arrange a VIP Date with one of our Exclusive Models.
October 9 2016 Christelle is surely getting a lot of interest, definitely a must meet.
October 10 2016 Announcing New Models Lana Taylor, Christelle, and Bella, meet our Top girls.
November 2 2016 Announcing New Top Elite Model in town Now, meet stunning Model Stella, Ravishing, Sexy and Beautiful.
November 4 2016 Coming Soon New Top International Model Stella and Evette, Stunning Elegant Model, Highly Intelligent.
November 6 2016 In town this week, give us a call we have new beautiful sensational models to blow your mind.
November 8 2016 Did you plan a Trip, need a model to come with you, Luxury Elite Escape Models can provide you with our Top Models for City Trips.
November 10 2016 In Manhattan today, book a Model for a Exclusive Luncheon Date and turn it into an Evening.
November 12 2016 Top Quality Top Notch Models are available to go to a Spa with you today.
November 14 2016 Coming to New York, Luxury Elite Escape Models VIP is OPEN all Major Holidays, We are Open For Christmas and New Year, if you want to Pre Book a Model For the Entire Evening.
November 16 Our Exclusive new Top Models in Town Now.
November 18 Are you staying in a Top NY Location our models are available for Dinner and Cocktail Dates.
November 20 Booking for our Top Luxury Models now available for Christmas and New Year. BOOK NOW!
November 22 We are getting closer to the holidays book our new Escorts and get a special package Date.
Dec 5 th Top Models New in Town now and available for Exclusive Elite Manhattan and New York Luxury Escort Dates.
Dec 9 Want to take one of our Top VIP Models out to Dinner, meet beautiful Models at Luxury Elite Escape Models VIP.
Dec 11 2016 All Our Luxury Models are available for Christmas 2016 and New Years 2017.
Dec 22 2016 If you are in New York city and need a companion to go to any Event our Luxury Models can accompany you there.
Dec 24 2016 We are taking bookings all day today, if you want to book a Top Model. Special packages for all extended VIP Dates.
Dec 25 2016 Merry Christmas from Luxury Elite Escape Models VIP, yes we are open for any Christmas Dates.
Dec 27 2016 Top Models available for any Exclusive Dates in the City.
Dec 28 2016 Book our Top New Models for New Years Eve Parties or any Parties on New Years Day.
Dec 30 2016 Happy New Year we are open for New Years 2017, book a Luxury Model and ring the New Year with our Top Models.
Jan 1st 2017 Yes we are open for New Year, book our Top Models for the Evening and have a Super New Year.
Jan 5th 2017 If you are visiting New York this week Luxury Elite Escape Models VIP, can offer a special package for Dinner and Cocktails.
Jan 8th 2017 Looking to go to the Theater today, meet gorgeous New Models and enjoy a Luxury Date in New York City.
Jan 12th 2017 If you are in the boroughs of Westchester or Connecticut, and you would like to have a fun Date, take advantage of our Evening VIP Packages, with our Top Luxury Escort Models.
Jan 17th 2017 A cold day, so if you are looking for a Romantic Date, tonight look no further, we have Gorgeous New Models.
Jan 20th 2017 Looking for a afternoon Date, Luxury Elite Escape Models VIP books models for Luncheon Dates.
Jan 25th 2017 Are you in Town, and want to do a Dinner Date, we provide Sensational Models for Dinners in New York.
Jan 28 th 2017 Lets Celebrate the New Year meet, our Dashing Beautiful Blonde Escort Models, availlable for VIP Events and Parties.
Feb 1 st 2017 If its your Birthday today, you may enjoy your Birthday Party with our Top Luxury Escorts.
Feb 28 th 2017 Meet our Stunning New Top Models Annabelle, Arabelle, and of course our beautiful VIP Model Camilla who has new images.
March 3rd 2017 In New York City today, meet our dazzling Top Escorts and book a Dinner Date Tonight.
March 6th 2017 If you are an International Businessman, visiting New York, not sure who to call, Luxury Elite Escape Models VIP, Voted Number One for the Best and Finest New York Escort Models, we offer the Best Time.
March 10 th 2017 Are you in Greenwich, or Cos Cob, Luxury Elite Escape Models VIP is the Finest Escort Model Service in Connecticut and NY. Our Escorts are the Cream of the Crop, Ivy League Graduates, Top Models and Luxury Elite Escorts, and High Class VIP Courtesans.
March 15 th 2017 If you are in the Hampton's and have a date or Function to attend, you can book our Luxury Models for a Weekend Getaway to the Hamptons, and have a nice Date while there/
March 30 th 2017 Meet our Top New Models Annabelle, Iris and Melanie, all very Beautiful Top New Luxury Models now available.
April 4th 2017 Meet Gorgeous New International Model Iris a total Sensation.
April 10 th 2017 We are Open for the Easter holidays book a Luxury Date with Top Model Annabelle.
May 29 th 2017 Stunning New Models available now for City Dinner Dates, book your Exclusive Model Now.
June 2nd 2017 Visiting the Hamptons, book a Top Date with New VIP Arabelle.
June 10 th 2017 If you are looking for the perfect getway you can book our models for a Weekend Escape.
June 18 th 2017 It is the hot season, with that you might consider a luncheon date.
June 25th Hot New Models, new in town now call our Reservations 212-470-8808.
July 2nd 2017 Come and meet our Models and take them away for an Exclusive Weekend.
July 15 th 2017 Book a Top New Model and get an Exclusive VIP Package for an overstay booking.
July 24th 2017 Good day to go out tonight Book Top Model Amelia for a Over Night Date
August 2nd 2017 Are you in the Hampton's tonight book our top new Models for the entire weekend and have a swish time.
August 6 th 2017 New Models Amelia, Chloe and Christelle taking a storm as clients love our new Top Models.
August 10th 2017 Dinner and Cocktails take our top Models to some of the Most Exclusive Luxury Events in the City.
August 25 th 2017 If you love Champagne and Caviar, you can take our models to enjoy the finer fruits in the city.
Sep 2nd 2017 If you have not already met Tara, Linda, and Christelle, then you are missing out on meeting Super Hot New Models!
Sep 5th 2017 Take our Models to any Opera, and we will offer a Special Package for a extended VIP Date.
Sep 15th 2017 Looking for Dinner Beautiful Models and a Cocktail, look no further, Luxury Elite Escape Models VIP, a Highly reputable service can provide nothing but the finest Elite Luxury Escorts, in Manhattan, New York and Internationaly. Select our Best Top Models Reservations 212-470-8808
Sep 24 2017 Coming to New York this Fall our Models are available for Executive Co-operate VIP Dating
October 4 2017 Meet Tara, Carina, Gemma, Annabelle and take our Models to Exclusive VIP Events in NY.
October 7 2017 Take our Models to any Sports Events while in Manhattan
October 15 th 2017 Gorgeous New Luxury Models Available now for Exclusive Dates.
October 25 th 2017 Book a Cocktail, Theatre or Opera Date and get a special package.

November 5th 2017 We are open for all Major Holidays this season, there is no need to be alone during your holidays.

November 16 th 2017 Going to a Premier Party, soon, you can make a entrance by taking our Exclusive Models to any Big Party, our Models are accustomed to meeting the very Best!

November 26 th 2017 If you are visiting New York, this Season, we are taking bookings for Christmas Eve, Christmas Day, New Years Eve and New Years Day, spend a quality Evening with our Top Exclusive models.

Dec 4th 2017 If you are visiting NY this season, you will love to meet our Top Models, you can take out to y

Dec 10th 2017 Hot New Models New in Town and available for Exclusive Top Model VIP Dating.

Dec 24 th 2017 Happy Christmas!!! YES we are open 24/7 today and all the holidays. Enjoy a big Bash with our VIP Escorts.

Dec 25 th 2017 Happy Christmas for all of us at Luxury Elite Escape Models VIP, We are OPEN for Christmas Eve, and Chsristmas Day, you can booking the Evening with our International Models. Reservatons can be made by calling us as 212-470-8808.

Dec 31st 2017 Happy New Year !We are Open Today! We are taking bookings all night, so you can enjoy your New Year!!

Jan 1st 2018 Happy New Year 2018, if you are still enjoying the New Year you can book our Models for a Lunch or Evening Date Today.

Jan 2nd 2018 Take our Models out of the bitter cold and into an intimate candlelit setting, book our Models for 5 hours, or longer and have a super time.

Jan 15 th 2018 New Year 2018, and we have beautiful New VIP Models, call now to Reserve a Luxury Model 212-470-8808.

Jan 24th 2018 Book a Top Elite Model, for the Evening and recieve a Special VIP Package for your Date.

Jan 31st 2018 Take our Top Luxury Models for a Ski Trip and Getway while the chill is here.
Please note: All Blogs are Exclusively written for (Luxury Elite Escape Models VIP) Coping text is forbidden, you will be prosecuted if our contentis found on your site!

_________________________________________________________________________________________________________
Copy Right @ Escape ModelsVIP 2016 All rights Reserved