Contact! Tel: 1212-470-8808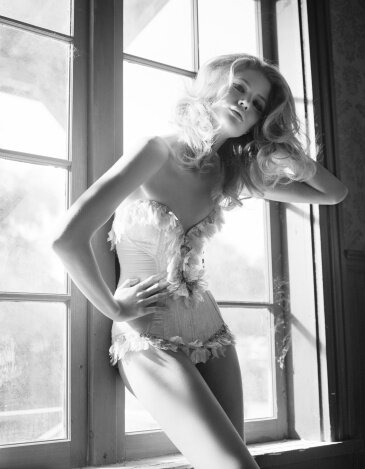 Dates And Rates For The Most Exclusive High-Class International Luxury Elite VIP Models, NYC Escorts, VIP Courtesans, NYC Model Dating Introduction Services
Luxury Elite Escape Models VIP is NYC's finest international luxury elite VIP model and courtesan dating service catering to high-profile, VIP gentleman and celebrities. Our luxury elite models, escorts and courtesnas are high-end, elegant and sophisticated and provide wonderful VIP dates, including on private dates, at VIP events or on trips.

Navigate to our reservations page at any time to start the process of finding a select, luxury, international VIP model, elite model escort and courtesan who is exceptional, high-class and elite.
Engagements
Our luxury VIP models are high-class, high-end, international luxury elite models who provide the ultimate dating experience for high-class gentleman. If you are on international business or in the area for leisure and a city date, we exclusively cater to high-profile men who seek intelligent, top-notch luxury companions, elite models, VIP models and top courtesans for extended dates and other special events. We come highly recommended.

We do not offer one-hour dates; our dates begin with a two-hour minimum to ensure quality service.

Dates with our VIP elite luxury models and courtesans include but are not limited to: luncheons; romantic dinners; cocktails; cigar bars; dinner or other parties; theatre, opera, music or film events; sports events; tennis and golf tournaments; ascot; polo; the Kentucky Derby; country club events; casino events; spa stays; jet travel; boat trips; ski trips; high-profile events; corporate events; overnight stays; weekend or travel getaways; and more. All dates have a two-hour minimum.

We offer special holiday and extended packages our members may choose to hire an elite model or escort for. Contact us for details. We know you only demand the best.

We are exclusively a luxury elite VIP model dating service. We provide high-class courtesans for companionship only, therefore any money exchanges are for time and companionship only. We are not responsible for anyone's poor judgement!
Expectations
Note: Luxury Elite Escape Models VIP reserves the right to end any booking without warning if the following rules are not abided by. Failure to comply by our rules will result in a ban from future dates with our models.

All reservations with our exclusive, luxury elite VIP models and escorts must be made through our online booking forms. You must call us after you have submitted your information to confirm your booking is handled properly and in a timely manner.

All reservations require 24 hours of advance notice to ensure model availability. Parties with specific needs or extended/distant events, please give us as much notice as possible (at least 24 hours and for long trips up to one week's notice).

We do not tolerate cancellations and you will need to pay the model's fee in full or you will be banned from using our services. We are not here to waste your time, so please do not waste our staff and models time.

All reservations require a non-refundable 70% advance booking fee to be paid up-front. We do not accept credit cards or checks; cash only. The remaining balance must be paid in full to the model in an unmarked envelope. Delay of the models fees will result in cancellation of the date and forfeiture of any future engagements with our models. The models fees do not reflect the level of model and service provided, simply the time and companionship offered.

Please note we are a busy service and are here to make sure your expectations are met.

Our exquisite, top, elite VIP models always have a positive attitude. They are friendly and charismatic. While tipping is not expected, it is always appreciated.

Please respect our model's time and individuality and she will yours, as she may also have other bookings scheduled..

Navigate to our reservations page at any time to start the process of finding a select, luxury, international VIP model, elite model escort and courtesan who is beautiful, exceptional, elite and most importantly discreet.
_____________________________________________
________________________________________________________________________________________________________________________________________________________________

Copyright© Escape Models VIP 2015 All rights Reserved.

_____________________________________________________________________________________________________________________________________________________________________