Contact Us! 1212-470-8808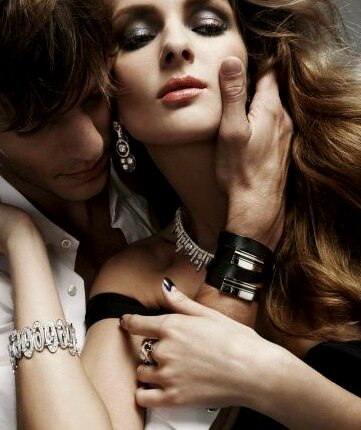 REVIEWS
OUR MOST RECENT FEEDBACK:


Quality Review speak for themselves, Would like to thank all our Members and Models for providing excellence in our Team.

1) My first impressions about the Models from Escape is that they are warm friendly and have dazzling personalities along, with super good looks. Ian Watson, LA 2012.

2) This is a Group of people that are eager to keep you pleased, Was visiting New York from Las Vegas, and I discovered Escape Models Online, I was very pleased withthere Services, and I now call them frequently when I am in town. Most of there ladies are very good Company. Ronald Stein, Las Vegas 2012.

3) Thank-you for assisting me, with a wonderful date, had a great time with Kim, she is a fabulous girl. Ted Acura, New York 2012

4) I was just set out to spend a couple of hours, with Simone at Escape, but decided to keep her for the entire evening, when she arrived to see me, I have booked Simone several dates. Thank you for understanding exactly as to what I was looking for. Jacob New York 2012.

5) Met Ruth just be chance when I was in town for business, and had a very nice evening, very classy very chic. Brad Dunn Denver Colorado 2012.

6) Escape Models has some wonderful hidden beauties, yet to be discovered. This is definitely High Class and exceptional. David Richards UK 2012.

7) Knockout Girls!! Thank-you John Winter, Aberdeen UK 2013.

8) Truly a Memorable experience, quality services, delivered and prompt reliable service, I am looking forward to my next visit in New York Bruce Behrman 2013

10) Took Louise out on a dinner and dance date, but did not get home till the next day, very nice time. Arthur Jr Abramson San Francisco 2013

11) All I have to say is smashing time, smashing services. Jonathan Botstien New York 2014.

12) You can always rely on Escape to deliver as promised, cute girls a fun time, and I am now a regular Member at Escape. Mitch Berezowski Connecticut New York. 2014
13) Meet up with Kim had a super time with here, beautiful Girl (John Kinerly Boston Mas Jan 2014)
14) Thanks very much to Beth, Manager at Escape Models VIP wonderful time and Introduction, Jan 2014 Walter Evans New York NY..
15) Stunning girls and a pleasurable time, Jan 2014 Reza Farouk. New York.
16) Very nice service with beautiful Courtesans, this is a Good Service, Jan 2014 Aziz Aba Dubai.
17) All the girls at Escape are above standard, and I was very pleased with my services, Few 2013 Ian Smith.
18) Had a truly amazing time with Jesse, fun girl great services. Feb 2014 James Dudd
19) Sophie is something special, thank you for the Introductions. March 2014 Joseph Aaron. Ct
20) Super Time, Super Girls. 2014 Harold Evan
21) This is a place where Services are exceeded, August 2014 Peter Adams Hampton Bays New York.
22) Escape Models VIP has by far some of the hottestr Courtesan, and quality is not spared! Frank M Bradley 2014 San Francisco.
24) Had a nice Birthday, nice time with Hailey, she was a super Host, thanks Beth for your good work. Aug 2014 Mathew James London UK
25) It is always a pleasure for me to meet all the Classy Girls at Escape Models VIP. S Patel Malibu CA Sep 2014
26) Hanna is the Best, always fun meeting her, thank you for all, Ashram Sabat. Washington DC Sep 2015
27) If you are planning to find a good service in NY, this is the best bet to start. Jeff Bronstein Oct 20145
28) Would like to send my thanks to Rebecca at Escape, super time, thank you. Hienz Broder Nov 2015. Chicago
29) Beth Thank you for the advice, my evening was spent well with Lola. Nov 2013. Barry Carmoli Nov 2015 New Hampshire.
30) Exceptional Ladies at Escape Models, Mandy was wonderful. Greg Leaver Dec 2 2015 New York
31) Had a nice time, and enjoyed spending my time with Simone, very beautiful girl. Gavin Finn New York Dec 2nd 2015
32) The Best Girls at Escape, Richard Quinn 2014 Dec 2015
33) Ariel is a remarkable girl thoroughly enjoyed my time, Dec 2014 Andrew Celli 2015
34) Great Place Fun Time John B Dec 2016.
35. I booked several Models from Escape Models and defintely enjoyed my time. Very Professional. Dec 2016
37) In the city and had the chance of connecting with one of the beautiful and talented models. Great! Jan 2016. Graham Bird
39) Took a lady to an Event, so pleased with Services. Jan 2016. Ali Aziz.
40) Top Models best Services. Danny Gorden 2016 Jan.
41) Very Professional. What an enjoyable time I had. Tod G Jan 2016.
42) I met 3 ladies here, all were beautiful and i will call on my return visit to New York. Gueseppe Grino Feb 2016
43) I had the opportunity of meeting your new Model Erica, she is very nice, and i thorougly enjoyed her Company. Alex Ayu March 08 2016
44) My stay in New York was exceptional, and I both new models Ivy and Corine, where spectacular. Thanks Escape Models Andy Cooper March 15 2016
45) I got the oportunity to meet a stunning model by the name of Polina, and a model named Gretchen, so beautiful girls, state of the ark! Thank you Reza Mustof June 2016
46) My time was too short, because i had a flight but i really enjoyed meeting my good friend Elizabeth. June 2016
47) The time i spend with Tara was more than i expected thoroughly enjoyed meeting Tara, charming lady. June 2016
48) Very nice time with your beautiful lady, thank you! Mohamed Saud July 2016

49) I did not fall short on this Date, was a little aphensive, due to my past experience, but you proved me wrong, thanks Natalie for all your efforts to ensure i was happy! Brent Wood July 2016

50) Very Professional, stunning ladies. July 2016 Mark Allen

51) I wanted to escape, and you did just that, i was able to experience a memorable time. Hissam Patel July 2016

52) It was such a pleasure meeting your model Gretchen, she is so Gorgeous thank you. Adam Wiess August 1st 2016
53) Had the Pleasure of meeting new Model Kendra, she was so much fun. Gerald Brum August 12 2016

54) Thank you, for allowing me to me some of your beautiful Models Khalid Khan August 14 th 2016

55) More than a big Pleasure meeting Polina, stunning! David MacKintyre Sep 10th 2016
56) Was in town, today and I was very pleased with your Services, Models are Fantastic Jim Hughes Sep 14th 2016
57) Great Services, Doug Adams Sep 17th 2016.
58) I had a chance to meet your new Model Christelle, she is stunning and a sensation, I can't wait to team up with her and your new models Lana and Bella.
59) Wonderful Ladies, wonderful Memories.( Chad Black NYC November 2nd 2016)
60) I wanted to thank you for the very special and nice time I had with your beautiful Models. (Ali Omar November 4 2016)
61) Thoroughly enjoyed meeting Model Camilla, Great Recommendation, thanks Mandy! Bob Sammuel Dec 27 2016
62) It is always a pleasure doing Business with you, thank you David Turner Jan 6th 2017
63) A Masterful choice of wonderful Ladies. Isam Ibrahim Jan 22 2017
64) Stunning Ladies, more than Pleased. Ian Macade Feb 15 2017
65) Annabelle is the ideal Companion, I thoroughly enjoyed my Time. Tim Elliot Feb 28th 2017
66) Was very nice meeting Iris, she is a beautiful Model. Khalid Azzad March 29 th 2017
67) Highly Professional, thank you for the Top Services, John Wood, March 30 th 2017
68) Was nice meeting up with Amelia and Christelle both stunning and intelligent Models, Thanks for your time. Henry Black August 1st 2017
69) Your new models are incredible! Jack Wise August 2nd 2017
70) Chloe is so beautiful, she is classy and fun to meet many thanks Tarif Omar August 3rd 2017
71) Had a good time in New York with your lovely models. Always enjoy meeting your beautiful ladies. Donald Blumb August 21st 2017
72) Love, Love the girls, always nice meeting fine Classy Ladies when I come to NY. Siad Omar Sep 6 th 2017
73) Quality was well served here, thank your Escape . Todd Ridley Sep 12th 2017
Once Again many Thanks to our Members giving us all the support.

_______________________________________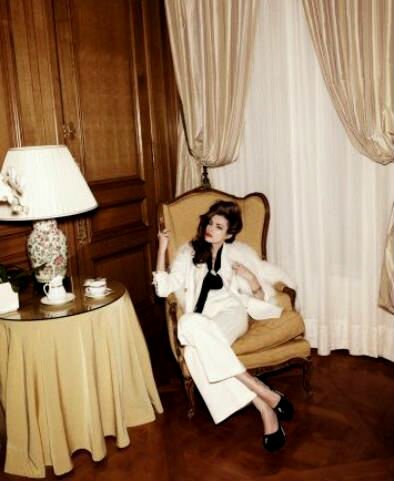 Copyright© Escape Models VIP 2015 All rights Reserved.